sell
the days
not yet
sold
exclusive to property managers
integrated last-minute management
Specialized in bookings from the luxury segment
YOUR REMAINING DAYS ARE SOLD BEFORE THEY ARE VACANCED
why register at puro dreams?
Automated last-minute portfolio management system
AVOID VACANCIES
A new opportunity to avoid vacancies and get bookings when your portfolio needs them the most.
HIGH END SEGMENT
your properties are promoted to last-minute clients in the high end of the market.
REVENUE GROWTH
Pay For Performance business model. We don't charge unless we get sales for you.
GUARANTEED BOOKINGS
Last-minute bookings are confirmed. No risk of customer cancellation.
NO START-UP COSTS
No start-up costs or fees of any kind. Pay only for confirmed reservations. Sell the days you thought were lost.
EASY MANAGEMENT
Starting to list your last minute portfolio does not put any burden on your teams.
PERSONALIZED ASSISTANT
Our service is flexible, reliable and convenient. Let one of our experts guide you.
PROFESSIONALS
We are professionals! And we only work with professional agencies that manage VR.
COMPATIBLE WITH ALL
Advertising on PURODREAMS is compatible with other platforms - play in all scenarios!
PROMOTING YOUR LAST-MINUTE PORTFOLIO ONLY BRINGS BENEFITS
Connect with VIP travelers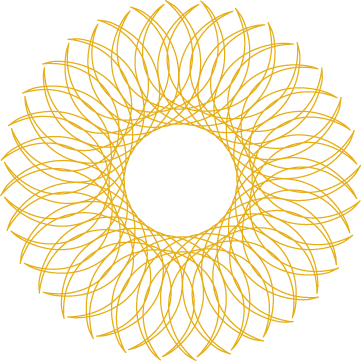 1. LAST-MINUTE BOOKING SPECIALISTS
Marketing and sales experts promote your accommodations on specific channels, international advertising portals, social networks, travel networks, renowned travel portals and metasearch engines.

2. AFFORDABLE AND EXTREME LUXURY
Our guest is a (recreational/business) traveler sensitive to design and luxury. Creative and independent, he looks for exclusive and inspiring accommodations. They value added services and professional attention.
For us, Puro Dreams is a valuable tool that helps us to avoid vacancies in our best accommodations and to find new clients.
a new opportunity at a time when it is most needed
Reduce the opportunity cost of your last-minute portfolio. 
PURO DREAMS helps you reduce the opportunity cost of your portfolio with automated last-minute bookings. They are triggered in the days prior to the booking set by you based on your experience.
increase the value of your last-minute portfolio
70% annual occupancy rate means more than 1,000 unoccupied nights for every 10 properties managed.
Multiply the result of the three answers and you will have the opportunity cost of your last-minute portfolio.
INCREASE THE PROMOTION OF YOUR LUXURY PROPERTIES
Our partners include tourist accommodation management agencies, owners of residential buildings and resorts, real estate investment funds and apartment building operators with services that manage properties to the highest standards of professionalism.
MAKE AN APPOINTMENT WITH OUR TEAM
do you manage luxury properties?
Do you manage accommodations located in privileged locations, with ample spaces, a careful design, high standard equipment and exclusive details so that our guests can enjoy their stay in complete comfort? 
Make an appointment now to optimize the activation and booking process on our platform. Advertising your luxury portfolio on PURO DREAMS only brings additional benefits, start now!
AVOID MORE VACANCIES
IN YOUR LUXURY PROPERTIES
talk to a member of our team, we will ask you for information about your portfolio, if you fit our client profile, you will soon start receiving last-minute bookings. work at your own pace, as you prefer and as often as you need.
AUTOMATE YOUR LAST-MINUTE PORTFOLIO
We inform you that the information you provide will be treated by PURO DREAMS, S.L. in order to include you as a member of our Discerning Travelers Club. The basis for the legitimation of the treatment is the consent given by the user. Under no circumstances will data be passed on to third parties, unless legally obliged to do so. You can access, rectify and delete your data, as well as exercise other rights, as explained in the additional information. You can find out more about the use we make of your data by accessing our Privacy Policy.
JOIN A PURO DREAMS EXPERT ON YOUR JOURNEY
Last-minute travel plans?