last
minute
luxury
homes
ibiza
Help last-minute travelers book high-end rentals
last-minute discounts on luxury rentals
"Buy to rent" advice and home investments
beautiful villas in ibiza
LOOKING FOR A LUXURY VILLA IN IBIZA? OUR LAST MINUTE LUXURY HOMES IBIZA COLLECTION HAS THE PERFECT ACCOMMODATION FOR YOU. WE ARE GLAD TO ASSIST YOU WITH YOUR BOOKING, EVEN IF IT IS LAST MINUTE. DISCOVER THE INCREDIBLE BEAUTY OF THE WHITE MEDITERRANEAN ISLAND AT ITS BEST! 
And rest assured, at Puro Dreams, we guarantee authenticity and quality. We work exclusively with verified professionals, and all our properties are genuine, legally licensed, and managed by trusted agencies. Unlike other platforms, we perform strict quality controls to provide you with a safe and satisfying experience.
EXCEPTIONAL CONTEMPORARY PROPERTY HIDDEN AMONG THE WOODED HILLS OF THE PRESTIGIOUS NEIGHBORHOOD OF CAP MARTINET OVERLOOKING THE BLUE BALEARIC WATERS.
UNPARALLELED SEA VIEWS AND IMPRESSIVE ARCHITECTURE MORE THAN 150 METERS ABOVE THE MEDITERRANEAN SEA. IT IS THE HIGHEST HOUSE ON THE CLIFFS OF NA XAMENA
THE ELEGANT STRAIGHT LINES ARE SOFTENED BY THE TALL PALM AND PINE TREES THAT SURROUND THE PROPERTY TO CREATE A SENSE OF EXCLUSIVE PRIVACY.
VILLA WITH DIRECT ACCESS TO THE SEA AND SPECTACULAR VIEWS. THIS MAGNIFICENT PROPERTY OFFERS PRIVACY, AMENITIES AND SERVICES ONLY 10 MINUTES FROM THE CENTER OF IBIZA CITY
THIS IBIZA VILLA HAS A BEAUTIFUL ARCHITECTURE AND DESIGN AND A LOCATION IN ONE OF THE MOST PRESTIGIOUS NEIGHBORHOODS OF IBIZA CITY, CAP MARTINET
is a whim with absolute privacy. it is one of the best villas on the island. It consists of 2 independent villas
THIS BEAUTIFUL PROPERTY IS LOCATED ON THE WEST SIDE OF IBIZA. WITH EASY ACCESS TO THE CLEAR WATERS AND GOLDEN SANDS OF CALA BASSA BEACH, AS WELL AS THE PLEASURES OF THE CALA BASSA BEACH CLUB
TIMELESS SENSE OF NATURAL BEAUTY. OFFERS THE PERFECT PLACE TO ENJOY THE BREATHTAKING SEA VIEWS
Ibiza
Sant Josep de Sa Talaia
The excellent location of this villa offers total peace and relaxation with fantastic panoramic sea views all the way to Formentera. 
IN THE GREEN HEART OF IBIZA, THIS FRESH AND SOPHISTICATED RURAL PROPERTY WELCOMES GUESTS WITH ALL THE COMFORTS IN A NATURAL ENVIRONMENT
CAREFULLY DESIGNED SPACES. BEAUTIFUL JAPANESE STYLE EXTERIORS AND INTERIORS IN A QUIET NEIGHBORHOOD NEAR PORT D'ES TORRENT.
Puro Dreams last minute luxury rental deals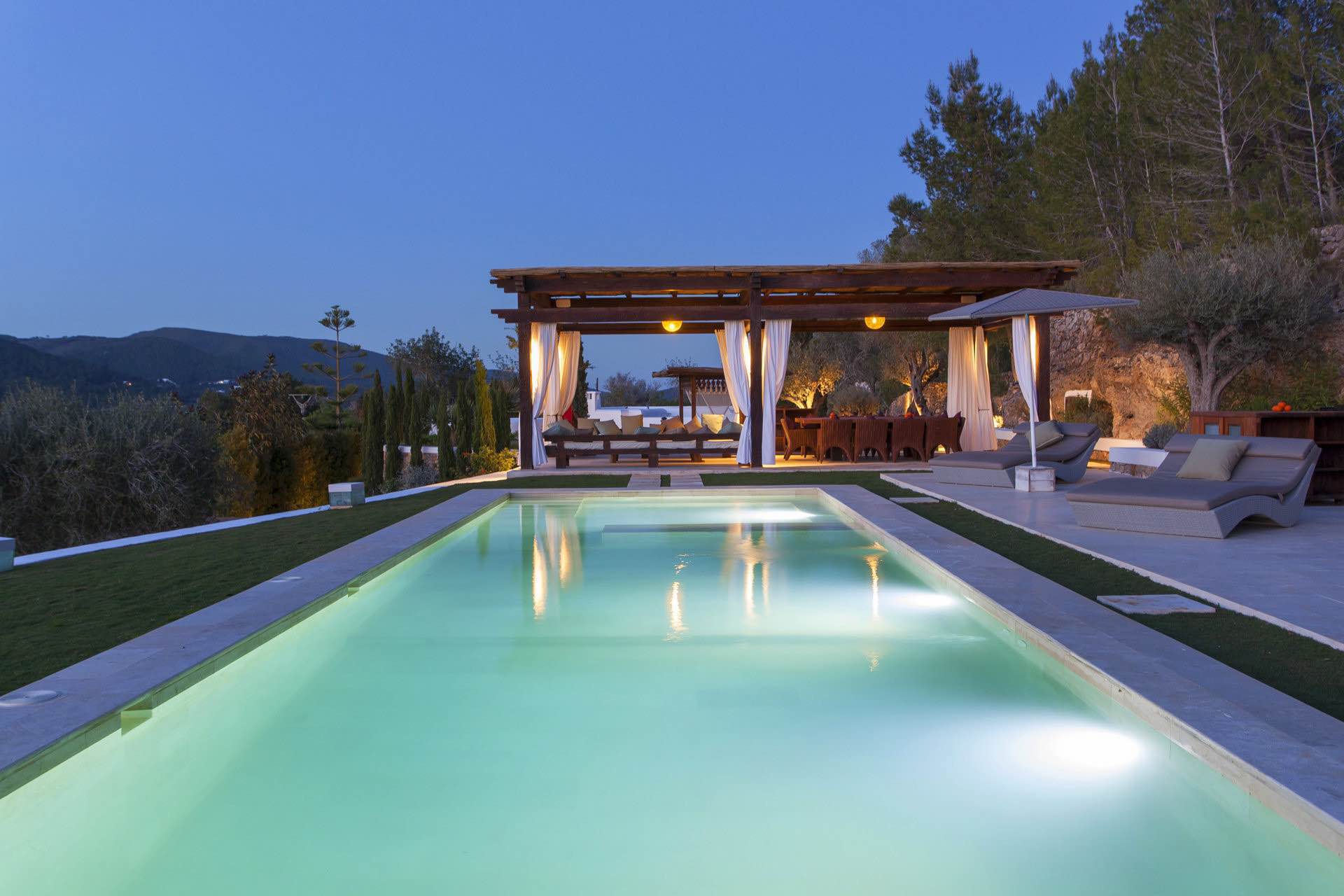 Beautiful Ibiza-style luxury house in the north of the island, very close to the Agroturismo Atzaró.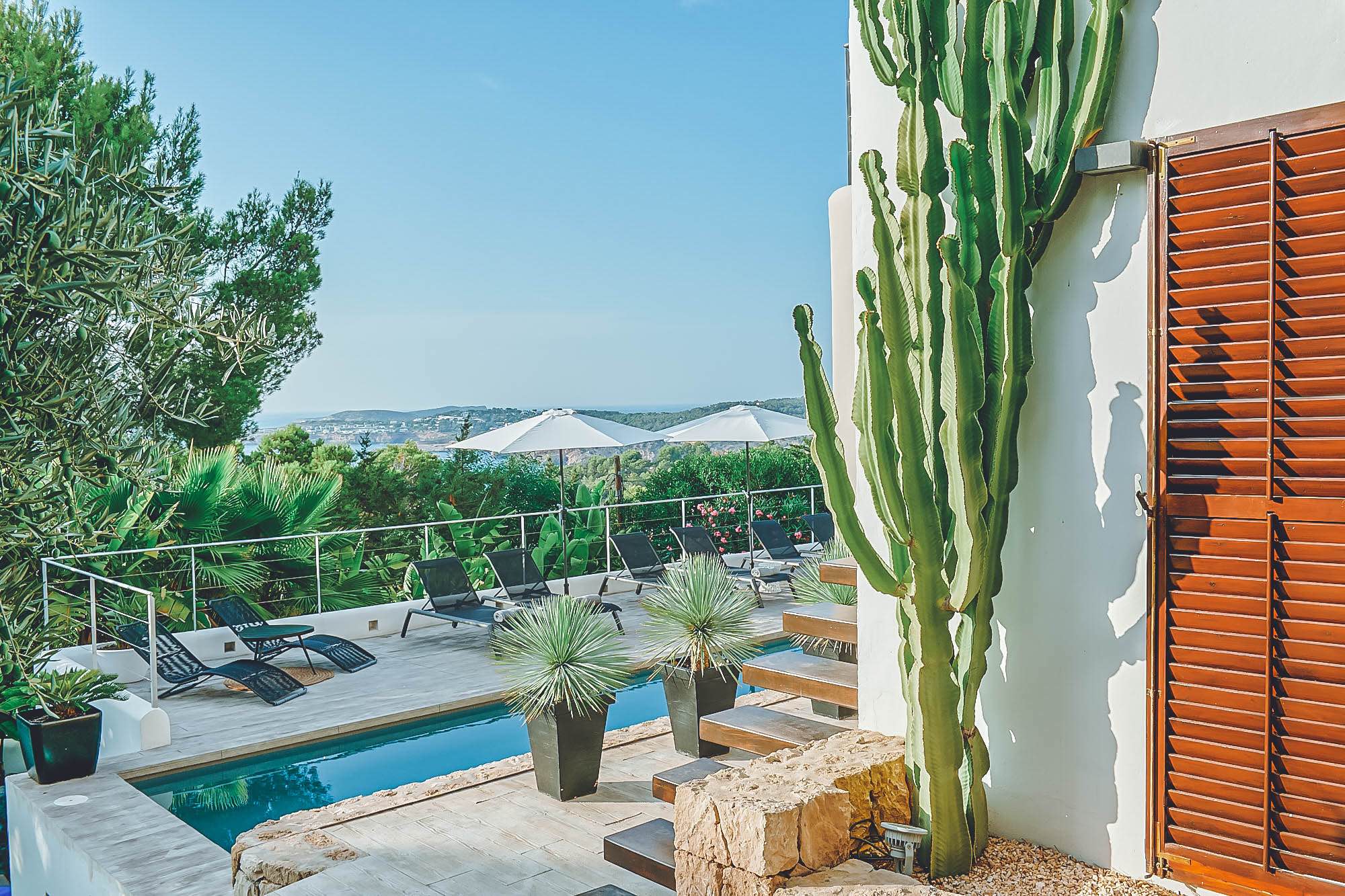 Discover Can Chloe, a stunning 5-bedroom villa showcasing breathtaking views of the sea from a serene and convenient location just a short drive away from the tranquil bay of Cala Vadella and the pebbly
book a luxury home at the last minute
Welcome to Puro Dreams, Last Minute Luxury Homes, the ultimate collection of luxury homes for those with a taste for the finer things in life. Whether you're an affluent individual or a family looking for a high-end, luxurious experience with little to no lead time, we've got you covered. Our properties are hand-picked for their breathtaking views, sophisticated interiors, and unparalleled privacy. 
We offer move-in ready homes located in some of the most upscale locations around the world, from Marbella to Ibiza, Barcelona to Los Angeles. If you're looking for a sophisticated retreat in Bel Air, a beautiful villa in Barcelona with incredible sea views, or a truly private villa in Mykonos built on the edge of a rocky coastline, our luxury rentals offer everything you need for a truly unforgettable stay.
LAST MINUTE SERVICES & OFFERS
FREE ASSISTANCE to LAST-MINUTE travelers
hot deals on luxury rentals
Let one of our experts guide you